970 201-0082                                                                   michellerbaier@yahoo.com

For Sale at Rising Sun Farm & Ranch

We have greatly enjoyed our time with our boers and they will always be a memorable part of our live, however we have to make some life changes and currently have our entire herd up for sale at greatly discounted prices.  Please feel free to contact us to schedule an appointment to come to the ranch and look at animals.

RSUN Sparks A' Fire    

ABGA #  10818286  DOB: 03/16/19

​Wow, what a spark she is! Spark is a long bodies feminine looking doe.  She is out of a long line of our keepers and Bone is her sire.

RSUN Cinder           

ABGA #  10797954   DOB: 02/16/16

​Cinder really takes after her dam Ember.  She is a solid heavy build and is ready to throw beautiful kids.

RSUN Spotted Raven    

ABGA #  107979393   DOB: 12/1/16

Don't miss out on this black roaned and spotted doe.  She is still growing, but bigger than in this picture.  Her color changes with the season.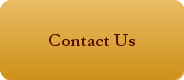 RSUN Stellar Beauty    

ABGA #  10797992  DOB: 12/02/16

Traditional doe ready to breed to your selected buck.  Dam is Nova.  They both have a great build for show.

RSUN Sacajawea      

 DOB: 2/19/19

Curious was our only percentage doe on the ranch, but she had a strong build and amazing demeanor.  She recently sold, but we retained her doeling with beautiful freckled dappeling and the same personality. 

RSUN Mountain Dreamer  

ABGA #  10797990  DOB: 12/5/16

She is a feminine beauty.  Dam is a crazy tiger dappled doe with a great build.  Don' t miss out.

RSUN Paris     

  ABGA#10818279  DOB: 02/24/19

Paris gets her name from the neon lights of her dam and her sparkling freckle dapples on her cape.  She has  a long body from KR Static and feminine build from her dam.

RSUN London                

ABGA #  10818280  DOB: 2/24/19 

London has great bone structure that 

is an amazing choice to produce color 

in your herd. 

RSUN Bad to the Bone  

ABGA #  10797999  DOB: 04/05/18

Out of Zanzibar and took all the bone with him.  Wow, Bone throws all the best build and structure.  He sired many of this years kids.  Look at the muscle and development in this yearling!  Don't miss out.

RSUN Full of Fire    

ABGA #  10797996 DOB: 04/08/18

Coming from Ammo which has our MAX BOER Goats lines, Fire is carries the dappled genetics to bring color to your herd.  He is tall and still putting on the muscle.

RSUN White Flowers  

ABGA #  10797992  DOB: 12/02/16

White Flowers is an elegant feminine doe with her doeling pair.

Knight at Arms   $1000

 ABGA: 10818290    DOB: 02/23/19

Our only black dappled offering this year.  He is all the quality we look for in a buck with the desirable black dapples.  Look on the length on this guy.  He keeps getting better from month to month.  

Valentino     

 DOB: 02/14/19

Valentino has to be our favorite with the complete package of a thick front end, structured back and loudly dappled.  Look at how this tri-dapple is growing.

Prince Charming       

 ABGA Registration: Pending

DOB: 02/27/19

This guy is my pick for top of  the kidding.  Look how much he has grown in two months from the right to left picture!  With a long stature, loud dapples, amazing width he will take your herd t the next level.

RSUN Zanzibar Beauty   

ABGA #  10797967  DOB: 04/12/2018

Don't miss out on this red tiger dappled doe with  Ennobled genetics from Aged to perfection.  Ready to breed.

RSUN Sunny Beaches     

ABGA # 10797966  DOB: 04/12/2018

What a pair from Zanibar X Nova!  Amazing dapples on both of them with structure and many breeding years.

RSUN Serentiy                

ABGA # 10797964  DOB: 04/12/2018

Serenity got her name due her temperament and her length from her Grand Sire KR Tough Enough *Sire of Merit.

RSUN Square Peg            

ABGA # 10797962  DOB: 04/13/2018

She has both black and red dapples in her genetics.  Beautiful lines and ready to breed.

RSUN Ella                 

ABGA # 10797968  DOB: 04/11/2018

Dappled paints are always striking.  Ella has a feminine look to her with strong structure from Zanzibar.

RSUN White Cedar     

ABGA # 10797961  DOB: 04/12/2018

Cedar  has  a nice build and we look to her to be a strong producer like her dam Edelweiss.

RSUN Lisel            

ABGA# 107979629 DOB: 04/9/2018

Lisel is offspring from Zanzibar and My Girl.  My Girl is sold, but you can still capture her genetics with this yearling breeding doe.

Black Velvet                  SOLD

NOT REGISTERED DOB: 04/9/2018

Velvet is not registered, but her name says it all.  She is from our only unregistered doe, but we keep her because of her great structure and personality.

Cracklin' Rosie            SOLD

NOT REGISTERED DOB: 04/9/2018

So great she has her own song!

Also from Curious.  If you would like a great black dapple with out the high price, here is your chance.

RSUN Appenzell    

ABGA# 10797995  DOB: 12/9/2016

Appenzell is a beautiful dappled doe from Edelweiss X Zanzibar.  She produces dappled offspring and has a pleasant demeanor.

RSUN Designer Jean     

ABGA#10818281     DOB: 02/27/19

Jean is still growing and has two flashy front legs to go with her flaunting personality.

RSUN Oh Mahogany       

ABGA #  10818282      DOB: 2/28/19 

Mahogany comes from a solid black doe and has the most incredible dark color and a old line build.

RSUN Mardi Gras           

ABGA#10818283    DOB: 02/28/19

Another solid red from a black doe.  Mardi Gras has the complete party package from bone and will be a solid breeding doe for years to come.

RSUN Tiger Lily      

ABGA #  10818284     DOB: 3/1/19 

Lily is from a long line of retention does.  We are confident that she will be a strong producer and enhance your breeding program for years to come.

Dickey   

 DOB: 02/20/19

Dickey shows all the promise to look like Bone.  He is young and friendly with a spotted cape, do not miss this opportunity while he is still priced lower.

RSUN Standing in the Neon   

ABGA#10620473   

Neon is a Spice x Whiskey doe. She is long like KNR Static with a thick body. She has been a long standing strong doe producer for our ranch.  You will not go wrong adding her to your breeding program

End of the Line     

 DOB: 04/28/19

End of the Line is a solid fullblood red buckling sired by Full of Fire.  He was born later than the ones above, but as a single is growing quickly to catch up.  He will be a great herd sire.

RSUN Ray of Hope     

 DOB: 02/20/19

If you want a friendly doe, this is the one for you.  Hop is always gently at your side wanting affection.  She will be a joy with amazing genetics.

Amazing Dappled Genetics in Western Colorado

JRB3 Zanzibar #10654736       FOR SALE $2,200

Z-Bar is an amazing herd sire bred by Rexanne Bailey from JR Farm Boer Goats in Indiana and comes to us from Angie Hartman from Hartman Boers in Texas. Both ranches are known for quality spotted genetics that go above the colored norm with width, bone, and rapid growth expectations. We thank you for the mild mannered leash led young buck that will undoubtedly put a solid physique on his progeny. Look on the buck page for more information.

RSUN Louisiana Pearl   

ABGA #  10798000  DOB: 02/11/16

​This fullblood black doe has a sparking structure.   She comes from thick stature lines and is growing well.  She will be a great breeding doe for this new year.